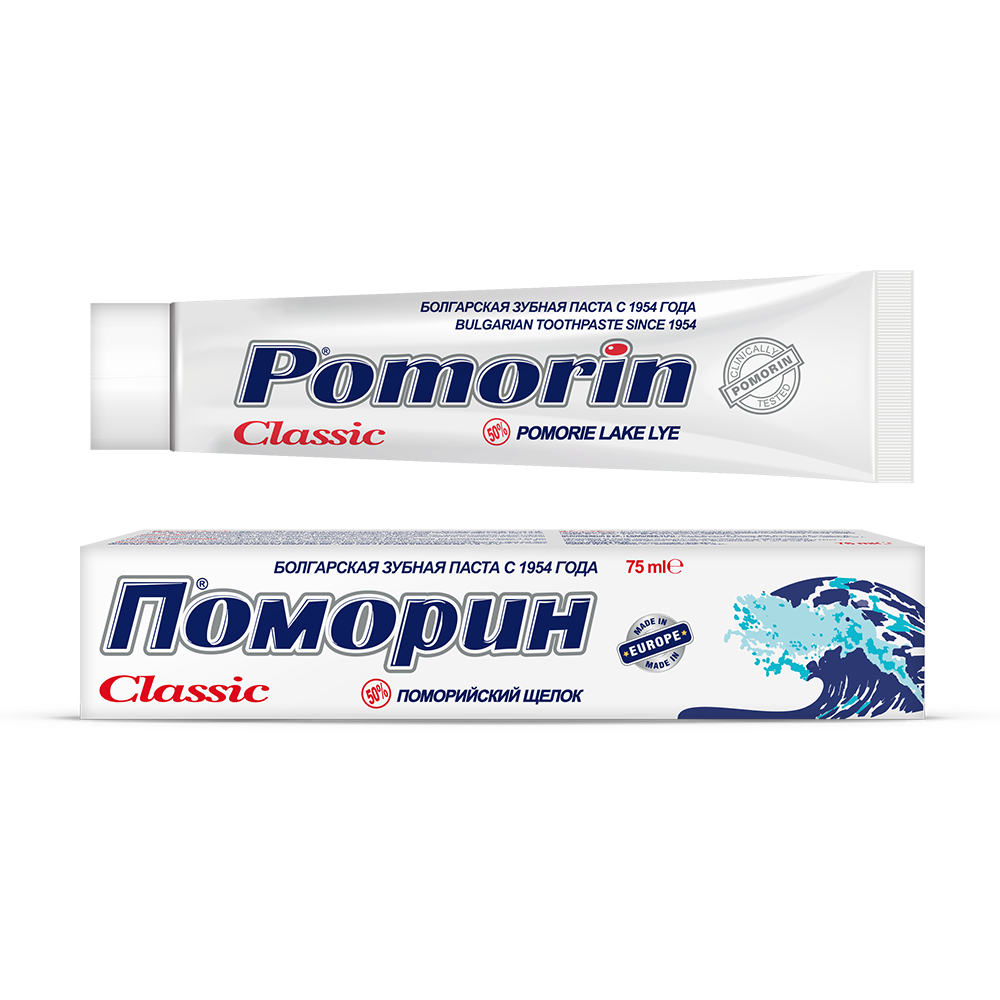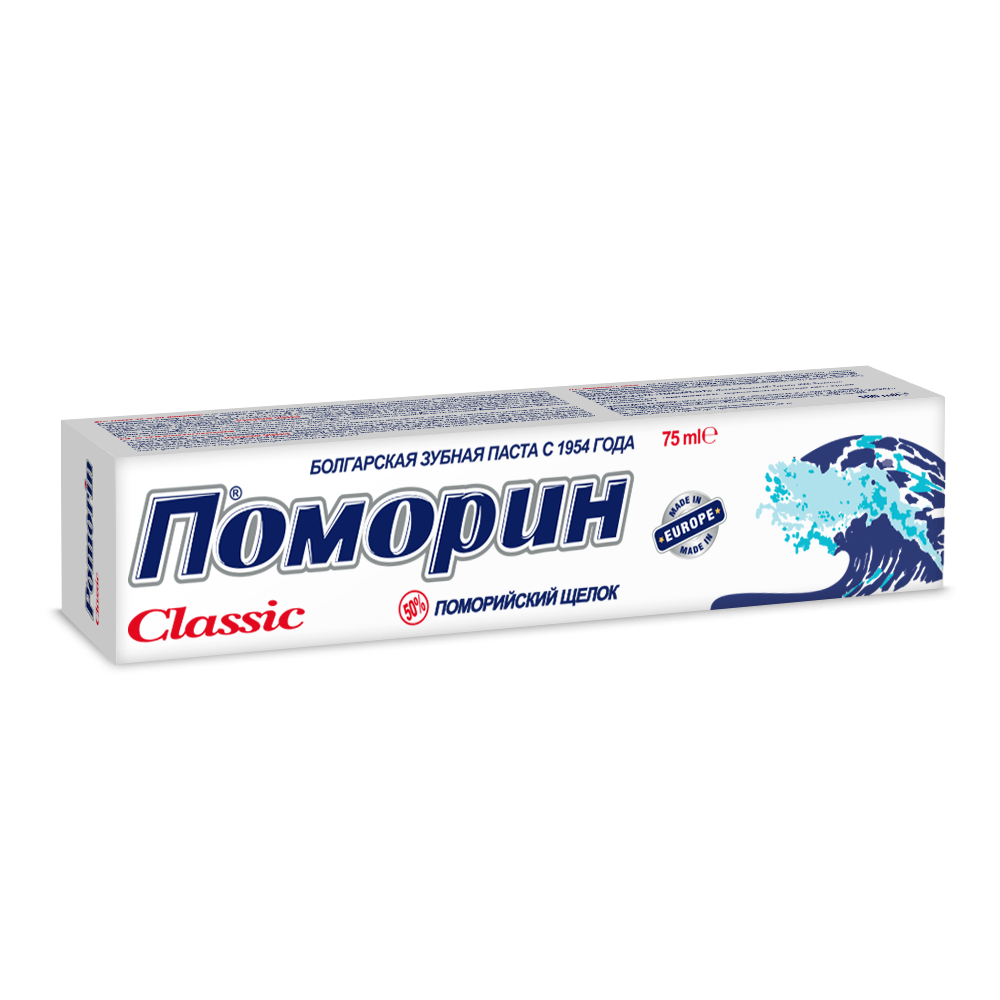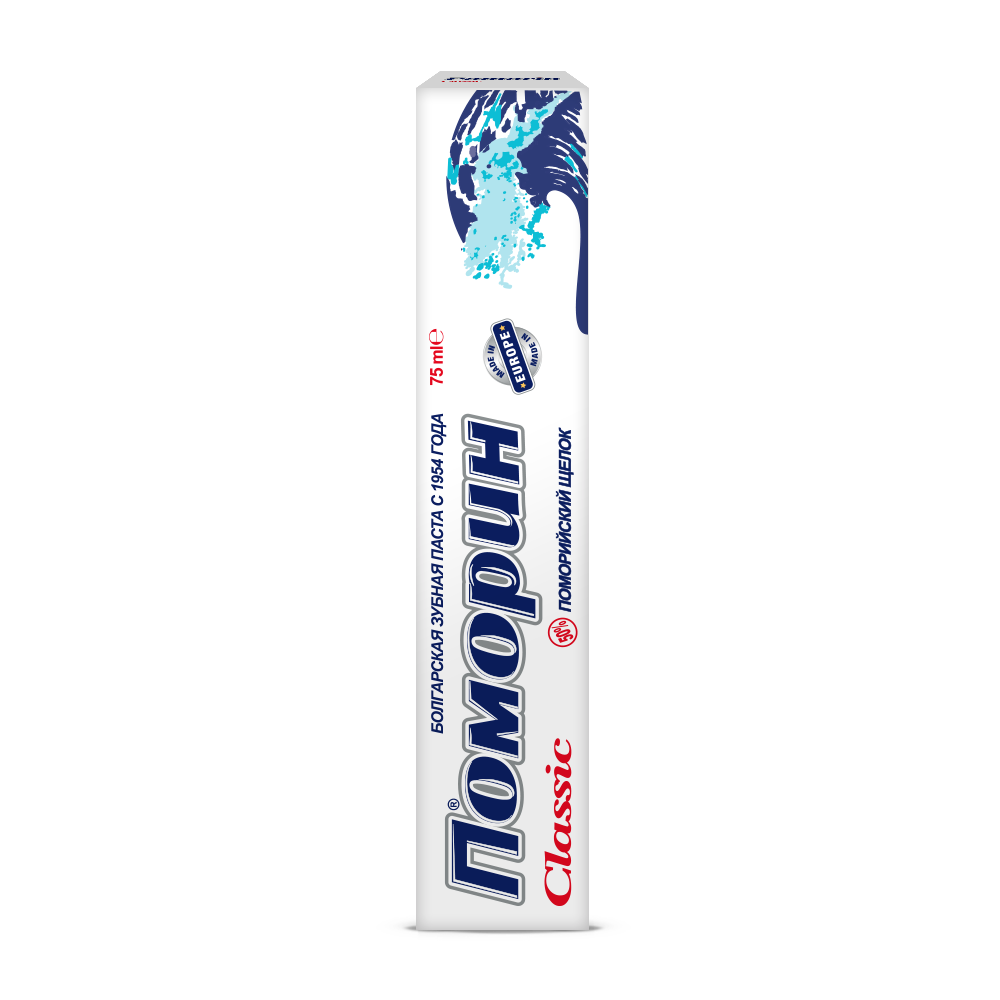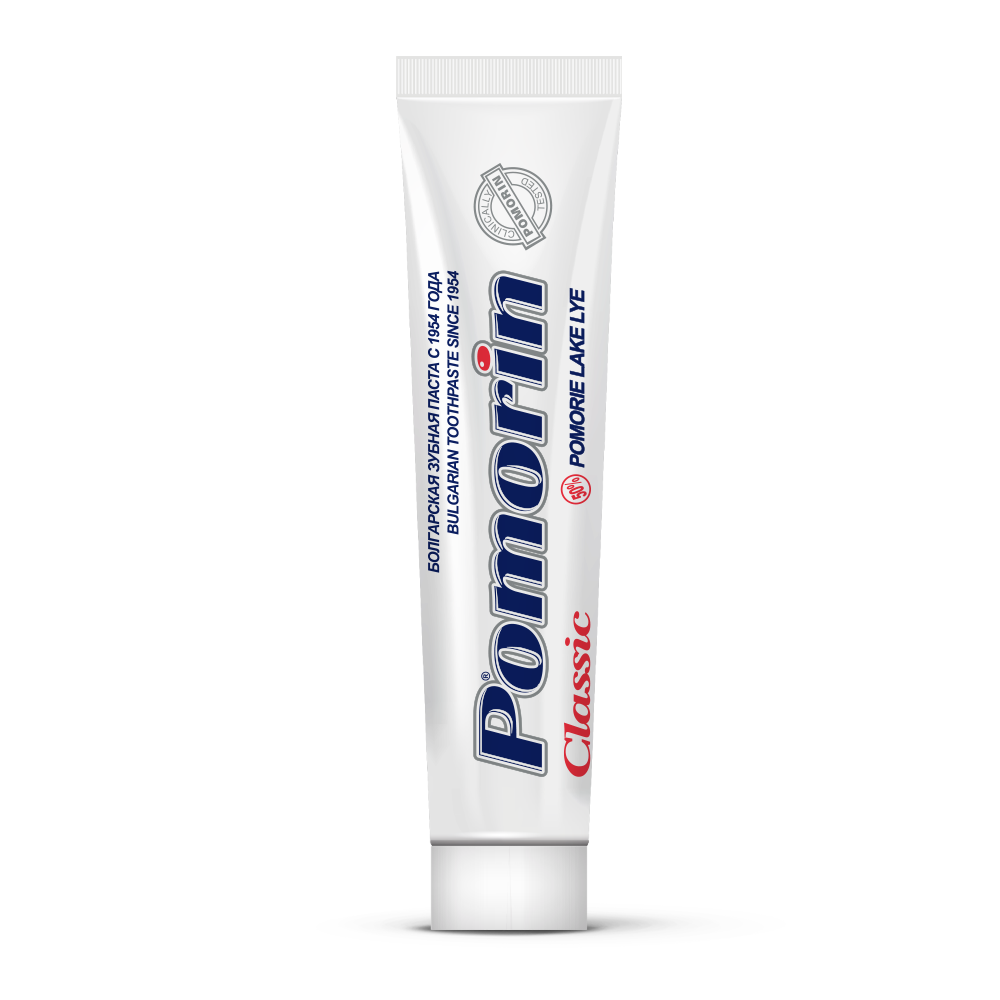 | | |
| --- | --- |
| | Cosmetic |
Toothpaste Pomorin 50% with regular use it helps to reduce the risk of developing paradantosis. It has a tart salty taste.
Composition
MARIS AQUA*, CALCIUM CARBONATE, AQUA, HYDRATED SILICA, PEG-8, CELLULOSE GUM, SODIUM LAURYL SULFATE, TITANIUM DIOXIDE, AROMA, LIMONENE, EUGENOL, CINNAMAL, SODIUM SACCHARINL, *SALTY LAKE CONCENTRATE: Na; Mg; Ca; K; Zn; I; F;P and other, as well as extracts of micro-algae, vitamins, enzymes, biostimulants and chlorophyll.
Indications / Application Notes
Pomorin® 50% – toothpaste for daily use has a classic tart-salty taste. Contains 50% brine of Pomorie Lake (Pomorie Lye). It has pronounced antibacterial properties. It has a positive effect in gum disease, proven by clinical trials. It stimulates the regeneration of periodontal soft tissues, has a tonic effect on the gums, reduces the growth of bacteria in the oral cavity, prevents the formation of plaque, provides fresh breath.
Mode of application
Use 2 times daily after meals.
Special instructions
Keep out of reach of children! Do not swallow!
Release form
Tube 75 ml in corton box
Storage conditions
Store in a dry place at a temperature of 5-25⁰С
Manufacturer
RUBELLA BEAUTY AD, ul. "Osvobozhdenie" No. 3, 4960, Rudozem, Bulgaria