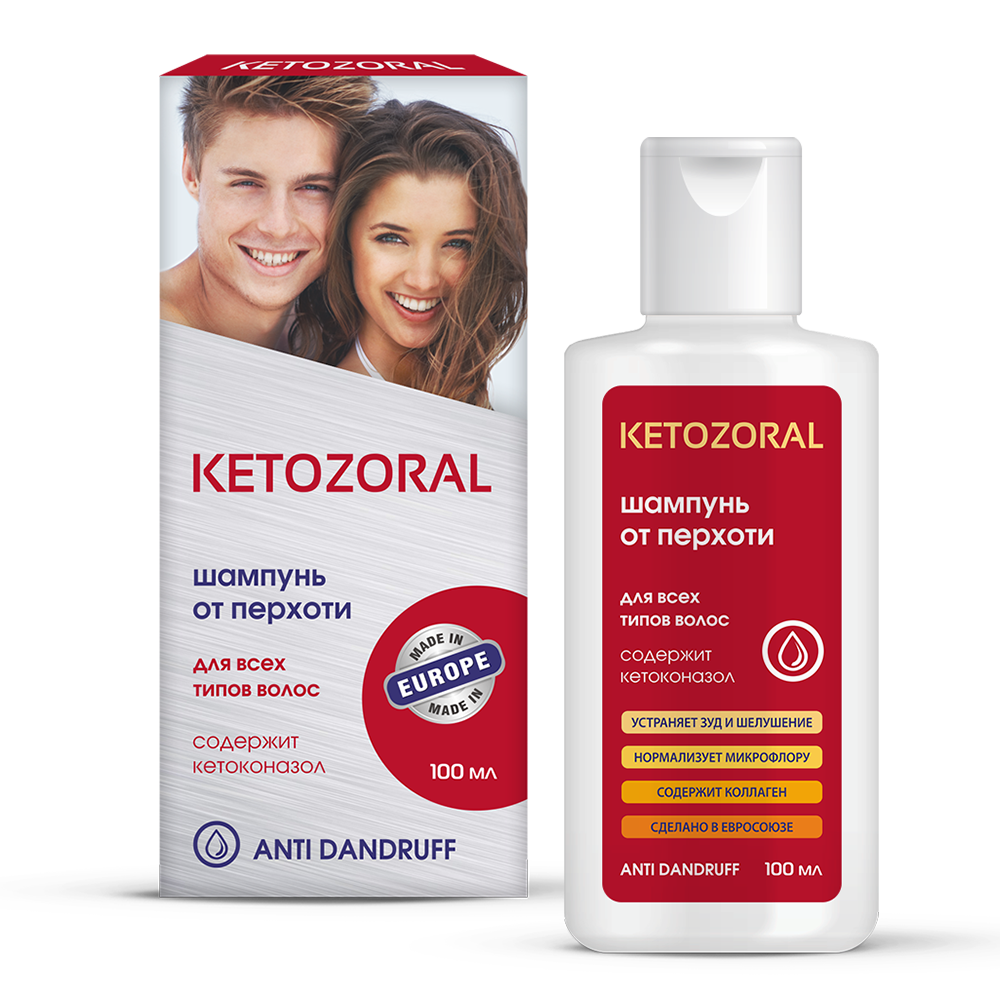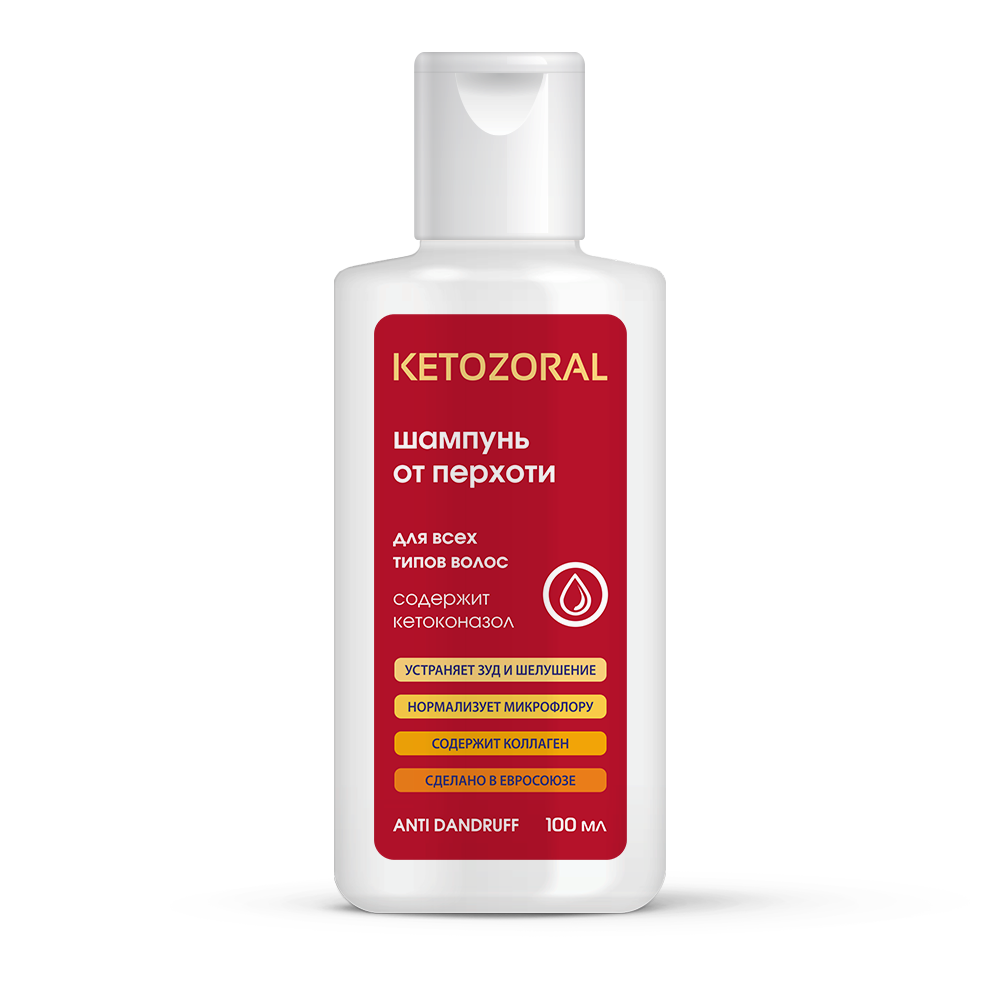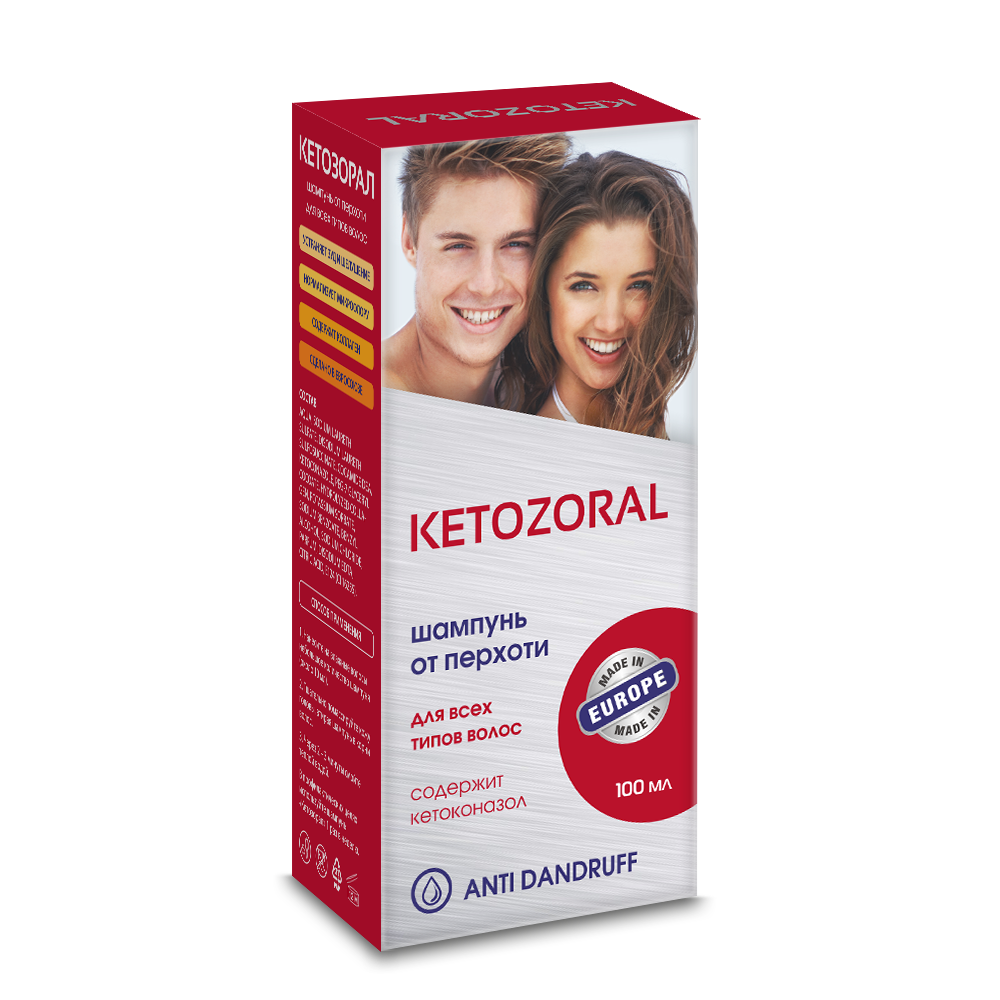 | | |
| --- | --- |
| | Cosmetic |
Ketozoral shampoo with the antifungal component ketoconazole for dandruff for all hair types. Used to eliminate itching and peeling. Additionally contains collagen, which gives strength and shine to the hair.
Indications / Application Notes
Prevention of skin and scalp lesions caused by dandruff (seborrheic dermatitis).
Contraindications
Individual intolerance. Discontinue use immediately if any irritation or allergic reaction occurs.
Mode of application
1. Apply a small amount of shampoo (about 10 ml) to wet hair. 2. Massage your scalp thoroughly by rubbing shampoo into the roots of your hair. 3. After 2-3 minutes, rinse with warm water. For preventive purposes, use shampoo 1 time per week.
Release form
Bottle of 100 ml, placed in a cardboard box
Storage conditions
Store at a temperature of 15-25℃ out of the reach of children!
Manufacturer
Vetprom AD, Radomir, 2400,St. "Otets Paisiy" 26, Bulgaria